United Fashion Outlets is a megastore catering to men, women and children, offering the most popular international fashion brands all under one roof – in wide ranges that include footwear, watches, sunglasses, handbags, underwear and accessories.
​
Shopping has never been this convenient for South Africans – or this affordable!
Unlike other large retailers in Gauteng, we are an authentic store providing top quality clothing from trusted sources. You won't find any factory rejects or out-of-date styles on our shelves as we are not a factory store or outlet - shop with confidence. We bring in new stock on a regular basis so there is always fresh fashion for our customers.
​
Here are just a few of the top international clothing, footwear and accessory brands we stock:
Adidas

Bronx

Caterpillar

Converse

Cutty Africa

DC

Diesel

Ecko

G Couture
Guess

Havaianas

Jeep

Johnathan D

Levi Strauss

New Balance

Nike

Nine West

Pierre Cardin
Polo

Puma

Quiksilver

Roxy

Sketchers

Soviet

Steve Madden

Superga

Vans
With over 3000 square metres of shopping space just waiting to be explored, you are guaranteed to find what you are looking for, and for a better price than many of Joburg's malls have to offer.
At UFO you can shop with ease without having to pay for parking or circle the block for hours trying to find a good spot. Located just off the M1 on Marlboro's Eastern Service Road, finding our megastore is a breeze!
​
We are open every day, including public holidays, so you won't have to miss out on any of our amazing deals and specials.
​
Keep up with us on social media by liking our Facebook page and checking out our Instagram account. And we encourage you to engage with us online; tag us in any photos or posts about your shopping experience at United Fashion Outlets!
- It's Out Of This World!
RVCA | United Fashion Outlets
Caterpillar | United Fashion Outlets
Quiksilver | | United Fashion Outle
Levi Strauss | United Fashion Outle
news-thumbnail-3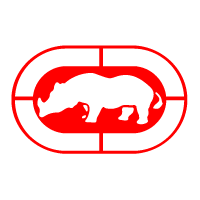 Ecko | United Fashion Outlet
Pierre Cardin | UFO
Salomon | United Fashion Outlets
Havaianas | United Fashion Outlets
ASics | United Fashion Outlets
Converse | United Fashion Outlets
Adidas | United Fashion Outlets
Puma | United Fashion Outlets
Vans | United Fashion Outlets
Soviet | United Fashion Outlets
Sketchers | United Fashion Outlets
Starter | United Fashion Outlets
DC Shoe | United Fashion Outlets
Nike | United Fashion Outlets
Bronx | United Fashion Outlets
Nine West | United Fashion Outlets
Jeep | United Fashion Outlets
Russell Athletic | UFO
New Balance | United Fashion Outlets
Guess | United Fashion Outlets
Superga | United Fashion Outlets
St Goliath | United Fashion Outlets
Steve Madden | United Fashion Outlet
Vans | United Fashion Outlets
Jonathan D | United Fashion Outlets
G Couture | United Fashion Outlets